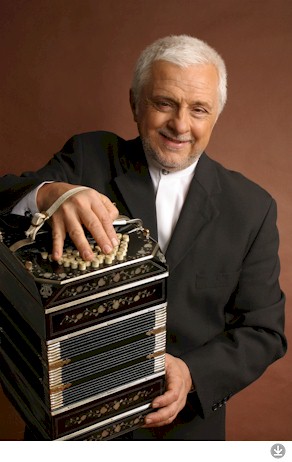 Binelli is also widely acclaimed as the foremost exponent and torchbearer of the music of Astor Piazzolla. In 1989 Daniel Binelli joined Piazzolla´s New Tango Sextet and toured internationally.
Orchestras with whom Mr. Binelli has appeared as guest soloist include, among others, the Philadelphia Orchestra, Atlanta Symphony, Virginia Symphony, Sydney Symphony, Tonhalle Orchestra in Zurich, Montreal Symphony, Ottawa Symphony, Dayton Philharmonic (OH) and St. Petersburg Symphony, (Russia).
Some of the conductors with whom Binelli has worked include Charles Dutoit, Lalo Schifrin, Franz Paul Decker, Robert Spano, JoAnn Falletta, Giselle Ben-Dor, Isaiah Jackson, Michael Christie, Lior Shambadal and Daniel Schweitzer. Binelli conducted Piazzolla´s operetta: María de Buenos Aires in Sicily (Italy) with Italian singer Milva.
Mr.Binelli's collaborations include duo performances with pianist Polly Ferman (
http://www.pollyferman.net
) and guitarist Eduardo Isaac, as well as the Binelli- Ferman- Isaac Trio (
http://www.binelli-ferman.com
).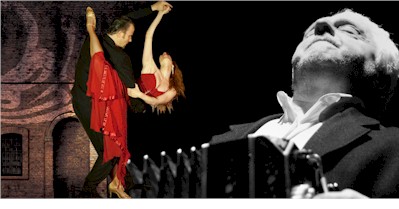 Daniel Binelli is the Musical Director of Tango Metropolis (
http://www.tangometropolis.com/
, recently featured in a PBS Documentary" Tango the Spirit of Argentina " and in a BBC documentary about Astor Piazzolla's life.

"A researcher of Argentine music, Daniel Binelli has become one of the foremost in–depth connoisseurs of the tango in all its styles—styles that date from the beginning of the century up to present day. Binelli is an internationally reknowned composer, musical arranger, bandoneónist and Argentinian musical director. Considered the best instrumentalist of the tango genre (Argentina), Binelli is the honored recipient of the 1995 Konex Prize."
Blacksun.com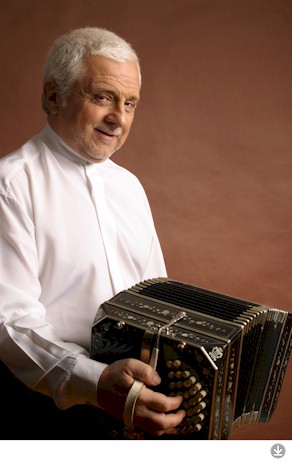 A seasoned composer in his own right. Binelli has created and arranged music for solo instruments, quintet, chamber and symphony orchestras, dance and film music. His versatility allows him to work from all Tango styles up to the present. Binelli has composed three concertos: one for bandoneón, one for piano and another for guitar and orchestra. He was commissioned by Utah State University for a concerto for piano, bandoneon and orchestra. The piece, Homage to Tango, was premiered on March 2008. See a performance of the work on
YouTube
. His work "Golden Gate Fantasy" has been funded by a grant from the American Music Center.
Some of the many international orchestras, ensembles, Tango companies and soloists that have requested arrangements or commissioned works from Daniel Binelli include the Zurich Symphony (Switzerland), Edmonton Symphony (Canada), Buffalo Philharmonic (NY), Colorado Music Festival, Montevideo Philharmonic, Colombia Symphony, and Buglisi/Foreman Dance Company (NY) as well as Osvaldo Pugliese Orquesta Tipica (Argentina) and Tango 7 (Switzerland).
Additionally, Binelli has composed music for the Argentine films India Pravile, Funes un Gran Amor and Tango Baile Nuestro.
His website is at
http://www.danielbinelli.com